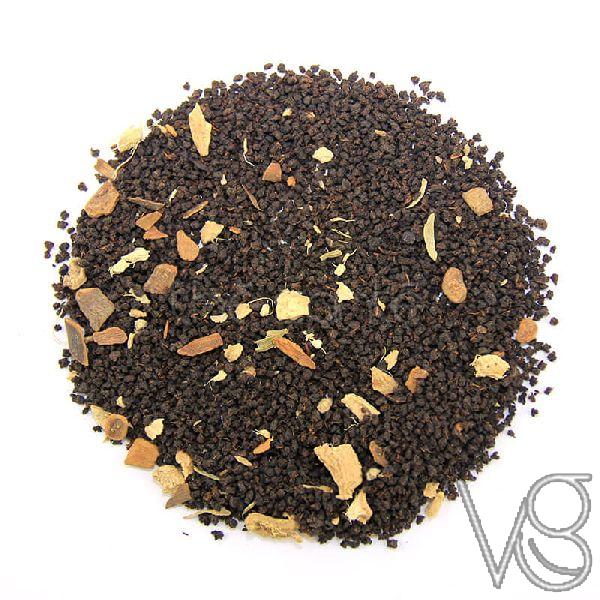 In India, mornings are incomplete without a cup of a perfect tea irrespective of the weather. No matter where you are in India, the culture of drinking tea outstrips all the boundaries. In this dynamic and thriving world, the love and craze for tea is stable after all these years. In this competitive market, tea producers have also experimented with it by adding different spices and flavors. One such innovation was flavored Masala tea and the taste of this tea is at a different level.

Flavored Masala tea is made up of mixing certain aromatic spices and ingredients such as cinnamon stick, black pepper, fennel, ginger, Holy basil leaves, green cardamom and many more. Masala tea should be cooked slowly so that all the flavours seep out. India is popular for its tea culture and masala tea is a widely consumed beverage all around the country because of its amazing taste, aroma and health benefits. Some of benefits of consuming masala tea are as follows:

Rich in Antioxidants Properties: Masala Tea has high antioxidant properties as it consists of several aromatic spices which helps in fighting against diseases like cold, cough, cholesterol, and control blood pressure.

Immunity Booster: This drink is considered the best natural immunity booster as it contains clove, cinnamon stick and basil leaves which have lots of medicinal benefits.

Improves Digestion: Indigestion is extremely common these days but flavored Masala tea with cinnamon is the perfect solution for it. This incredible drink helps in improving digestion, kidney-related issues, and other chronic ailments.

Healthy heart: Masala Tea is considered the best for heart patients. Cinnamon is one of the essential medicated spices, which reduces the level of bad cholesterol from the body and helps in maintaining the levels of blood pressure. Therefore, it takes care of the overall heart health.

Relief from joint pain: As this refreshing drink has anti-inflammatory properties due to the goodness of ginger and clove which indeed helps in reducing the pain.

India is the second largest producer of tea in the world and as the production of tea has increased so much, India has started exporting masala tea to the rest of the world. There by, contributing well to the development of nation's economy.
Consumes can easily get the best quality masala tea from flavored masala tea exporter India in order to enjoy its health benefits.

Some of the crucial points should be taken with due care by flavored Masala tea exporters from India are:

-They should have a team of agro experts who carefully handpick the tea leaves from naturally grown farms and only from the reliable gardens and tea estates.

-The flavored masala tea should be processed with the latest machinery under the supervision of agro experts.

-They should have a separate quality check department to ensure each batch is tested through stringent quality procedures.

-They should provide the freshest masala in superior quality vacuum packaging material to ensure the authenticity of the tea for the valuable customers.

-They should have a sufficient storage facility in order to meet the bulk and urgent requirements of the market within the prescribed time .

-They should earnestly adhere to the standards and norms laid down by the industry.

-They should be backed by a firm marketing and distribution system, to meet the requirements of customers around the globe.

-The exporters of flavored masala tea should offer their products in the market at a highly competitive rate.

Hence, it can be concluded that flavored masala tea with aromatic spices soothes the taste of millions of people not only in India but also around the globe and thereby increasing the export business of the nation.
This entry was posted on April, 22, 2021 at 13 : 02 pm and is filed under Masala Tea. You can follow any responses to this entry through the RSS 2.0 feed. You can leave a response from your own site.