Things To Know About Flavoured Masala Tea
Posted by Admin on April, 08, 2020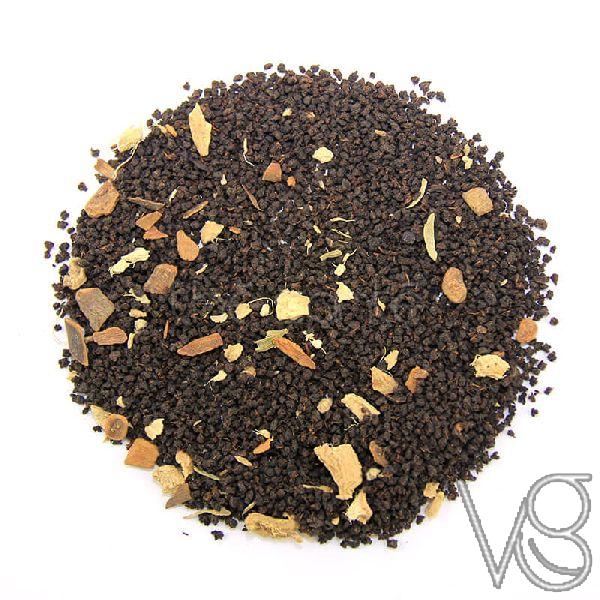 The name Masala Chai is enough to make any tea lover happy. This makes their morning and evening better. Here are some benefits of Masala tea and why you should have it as a beverage.

Indians have several different recipes on how to make masala tea. No matter what the season is, a cup of masala tea is enough to make your summer, spring, autumn or winter perfect. Having a hot cup of tea and starting your day is refreshing and fills you with energy to work throughout the day.

Now, when the days get busy it becomes quite difficult to prepare masala tea regularly which is why several tea producing companies have started making it for you. All you need to do is boil so milk and water, add sugar or no sugar if you are diabetic and add the tea from the packet and you will get the best Masala chai which tastes same like the old traditional

Masala Chai.
The origin of this is still unknown but it became popular in India and is still popular since British ruled India. They used the land to cultivate tea and export it to different parts of the world. Over the years, the tea and the way of having it has evolved and still evolving. But this soothing beverage which is made by adding spices is at a different level. Now, you also get Flavoured masala tea which tastes even better. Get it from the best flavored masala tea exporter India and enjoy it.

What are the advantages of having Masala Tea?

There are several advantages of having Masala tea or flavoured Masala tea
.
• It Makes Digestion Better: The Masala Tea is good for your digestive system because it helps in keeping the gut healthy and regulates the overall process. The spices that are used in the tea are great and strong are helps in producing the digestive enzymes which act like catalysts that speed the process of digestive and breaks proteins and fats.

• It Helps You Get Relief From Pain And Aches: The Spices like ginger and cloves that are present in masala tea has anti-inflammatory property. This property of these spices helps one get relief from pain and increase the process of circulation in your body. Also, it makes your blood cells rich in oxygen which eases the symptoms and aches and makes you feel better.

So if you are experiencing pain and want to feel better, get the best masala tea from flavored masala tea exporter from India.

• Helps Improving The Health Of Heart: The cinnamon that is used in the tea is a very common spice that is used in Masala tea. This helps in reducing the bad cholesterol and also reduces your blood pressure to a great extent. Therefore this helps in improving the overall health of your heart.

Stay healthy and get the best Masala tea from flavoured masala tea exporters in Kolkata and enjoy every sip . You will love the taste and be amazed to see the effects after having it.
This entry was posted on April, 08, 2020 at 13 : 27 pm and is filed under Flavoured Masala Tea. You can follow any responses to this entry through the RSS 2.0 feed. You can leave a response from your own site.